ABOUT De Drie Gezusters
Groningen and the 'De Drie Gezusters' are inextricably connected with each other. Situated in the exact centre of the city of Groningen, one could argue it is the most prolific Grand Café in town since the early 70's.
As the story goes, former director-general of the city of New York Peter Stuyvesant, had three daughters who had a tough time adapting to the strict Victorian decency standards. Escaping conservatism, they took home in a well decorated early 13th century stone build house on this very location. At the foot of the d'Olle Grieze, the local church tower, they first tasted the hospitality of the local Groningen people. Ever since that day, that hospitality and kindness have never changed within these walls. With respect to our rich history, we honour the three sisters as day of today with the name of our Grand Café: De Drie Gezusters.
Either inside in our attractively furnished Grand Café, or outside on our heated terrace, one can enjoy our coffee and tea specialities, lunch and dinner as well as some great drinks.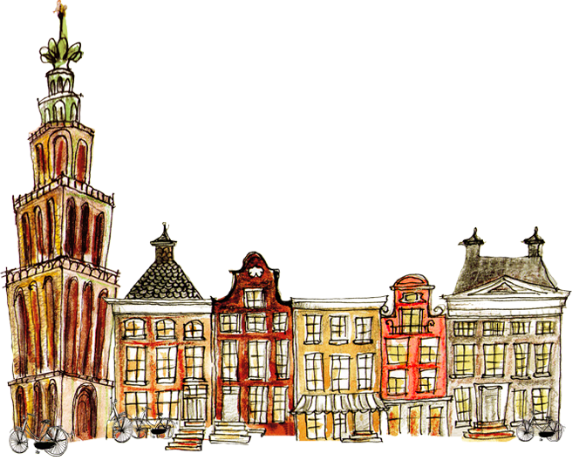 Working At De Drie Gezusters
Welcome to Groningen. Welcome to De Drie Gezusters! Make yourself at home!
De Drie Gezusters can be your second home. A warm family, where there's always something fun going on. Not only when you visit us for drinks and a bite, but maybe even more so if you come and join our fantastic team. You can join our kitchen crew, be a waiter or a professional dishwasher. Would you like to work with us and join the biggest, most hospitable family in Groningen? Go for it!
We off er a good salary that you can write home about. And we pay you when you most need it: every Friday, just before the weekend!
With just about 250 future friends who already work at De Drie Gezusters you will feel right at home and learn the lay of the lands quickly in- and around Groningen. Everybody chips in and we would love for you to contribute too. Working at De Drie in three words is: team spirit, hospitality and fun.
apply here