Working At De Drie Gezusters
Welcome to Groningen. Welcome to De Drie Gezusters! Make yourself at home!
De Drie Gezusters can be your second home. A warm family, where there's always something fun going on. Not only when you visit us for drinks and a bite, but maybe even more so if you come and join our fantastic team. You can join our kitchen crew, be a waiter or a professional dishwasher. Would you like to work with us and join the biggest, most hospitable family in Groningen? Go for it!
We off er a good salary that you can write home about. And we pay you when you most need it: every Friday, just before the weekend!
With just about 250 future friends who already work at De Drie Gezusters you will feel right at home and learn the lay of the lands quickly in- and around Groningen. Everybody chips in and we would love for you to contribute too. Working at De Drie in three words is: team spirit, hospitality and fun.
apply here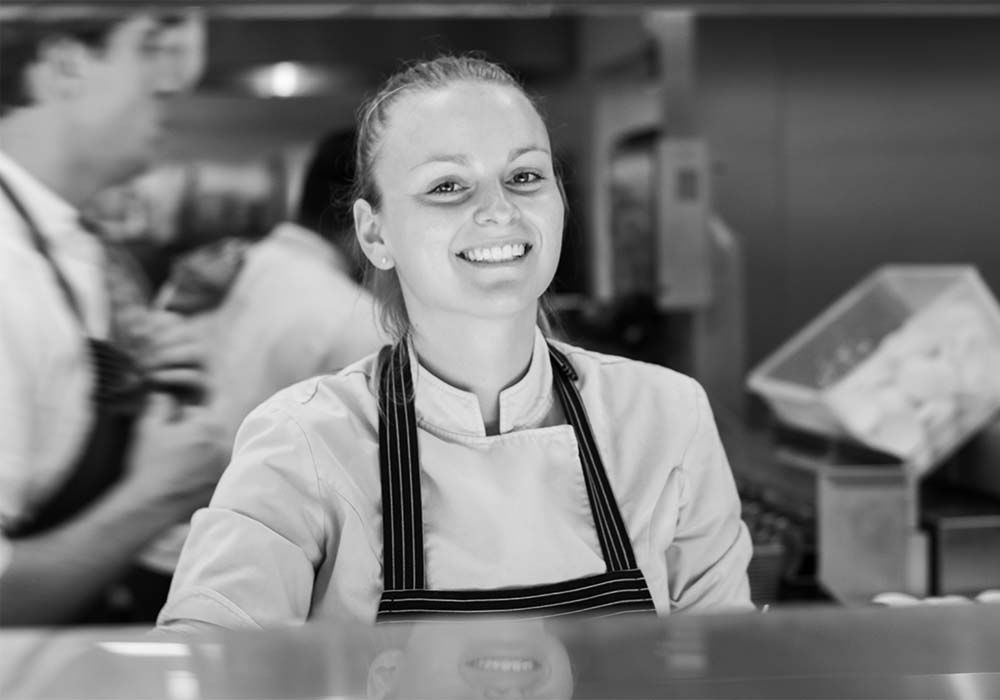 DE DRIE GEZUSTERS is...
BOSS IN PLANS
A fixed schedule or different every week, it is all possible at De Drie Gezusters.
You determine your own roster.
BOSS IN PAY
Minimum wage is passé. You deserve more. Check out our salary scale here.
View here
the salary scale.
BOSS IN TRAINING
De Drie Gezusters helps you grow. With training and education in all layers of their organization.
BOSS IN REWARDS
It's always a party at De Drie Gezusters. At work and beyond. This includes parties, sports with colleagues, concert and festival tickets. And nice national discounts on food and drinks.
When you mention De Drie Gezusters, you mention our hospitality family as well. De Drie Gezusters simply cannot exist without its 300 employees. From hotel receptionists to hosts, everyone does their bit. With success! In 2019 De Drie Gezusters won the Diversity Prize of the Northern Netherlands. We employ countless people from different cultures and backgrounds. Besides, in collaboration with Werk In Zicht, we organize traineeships every year to offer people with a distance to the labor market and a passion for the hospitality industry a place in our energetic company. View all vacancies of De Drie Gezusters and apply directly via Baas in de Horeca.