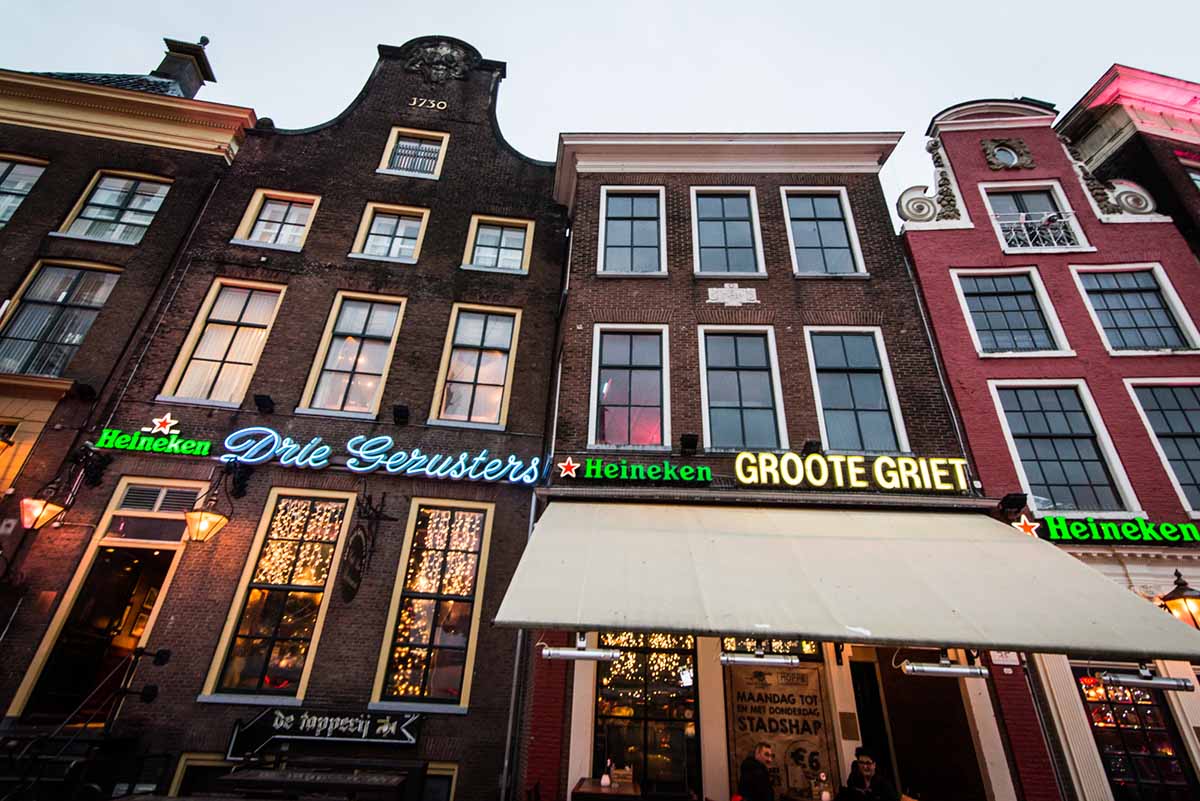 Sports Bar de Groote
Griet Groningen
"Groote Griet ben ik gehieten,
Om wijd en weer kon ik wel schieten,
Ik kreeg een kogel in mijn mond,
Ik schoot hem door de Haarder toren,
En toen nog zeven voet in de grond."
This Dutch poem is from 1672 and it was written by the people of Groningen after the victory over Bommen Berend. De Groote Griet opened its doors in 1976. She knew many faces, but always breathed the traditional pub. The interior hasn't changed much over the years and the many bar plates and advertisements bear witness to this history. She is like a woman full of tattoos.
A couple of years ago, she made her debut as the Sports Bar of Groningen. With 11 TVs and two-beam screens, she can broadcast almost everything there is to think of in terms of sports. De Groote Griet is perfect for a good conversation at the bar with one of the many specialty beers. This is the reason why many citizens, (international) students and expats stay in De Groote Griet. This somewhat remarkable hodgepodge comes together on a Saturday afternoon to watch soccer.
Contactinformation
Sports Bar De Groote Griet
Grote Markt 37
9711 LV Groningen
sport@dedriegezusters.nl
050 - 312 70 41
Café Hoppe
Perhaps you recognize Café Hoppe by its narrow building and red facade. Here you can safely enjoy a delicious drink on its time. Café Hoppe likes to play with light and sound. In this way, the evening flows seamlessly into a gentle dance. Before you know it, the early hours have arrived! Café Hoppe is at home in all markets. She organizes a weekly Pub quiz and often invites music bands.
Contactinformation
Café Hoppe
Grote Markt 37
9711 LV Groningen
info@dedriegezusters.nl
0503127041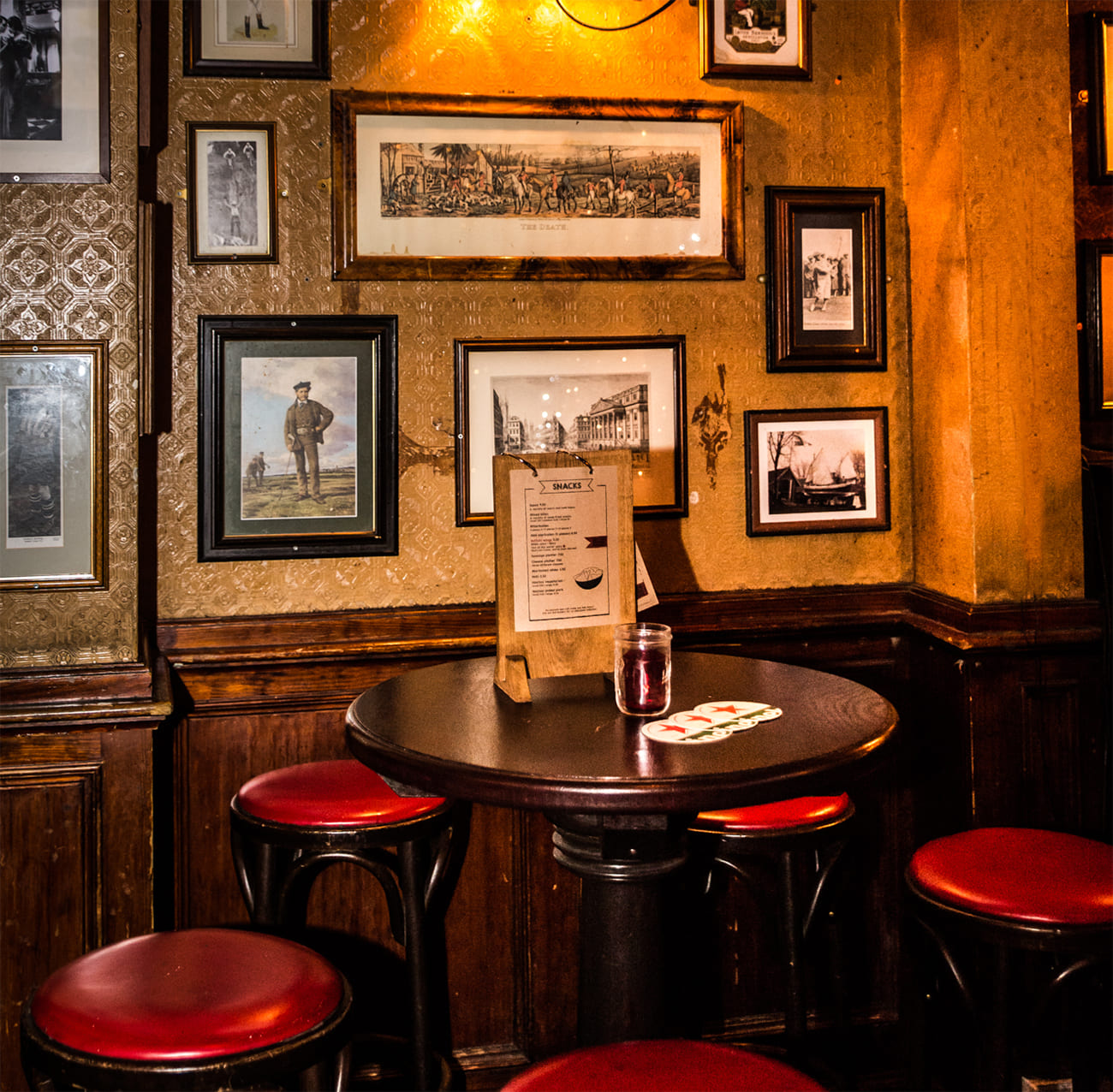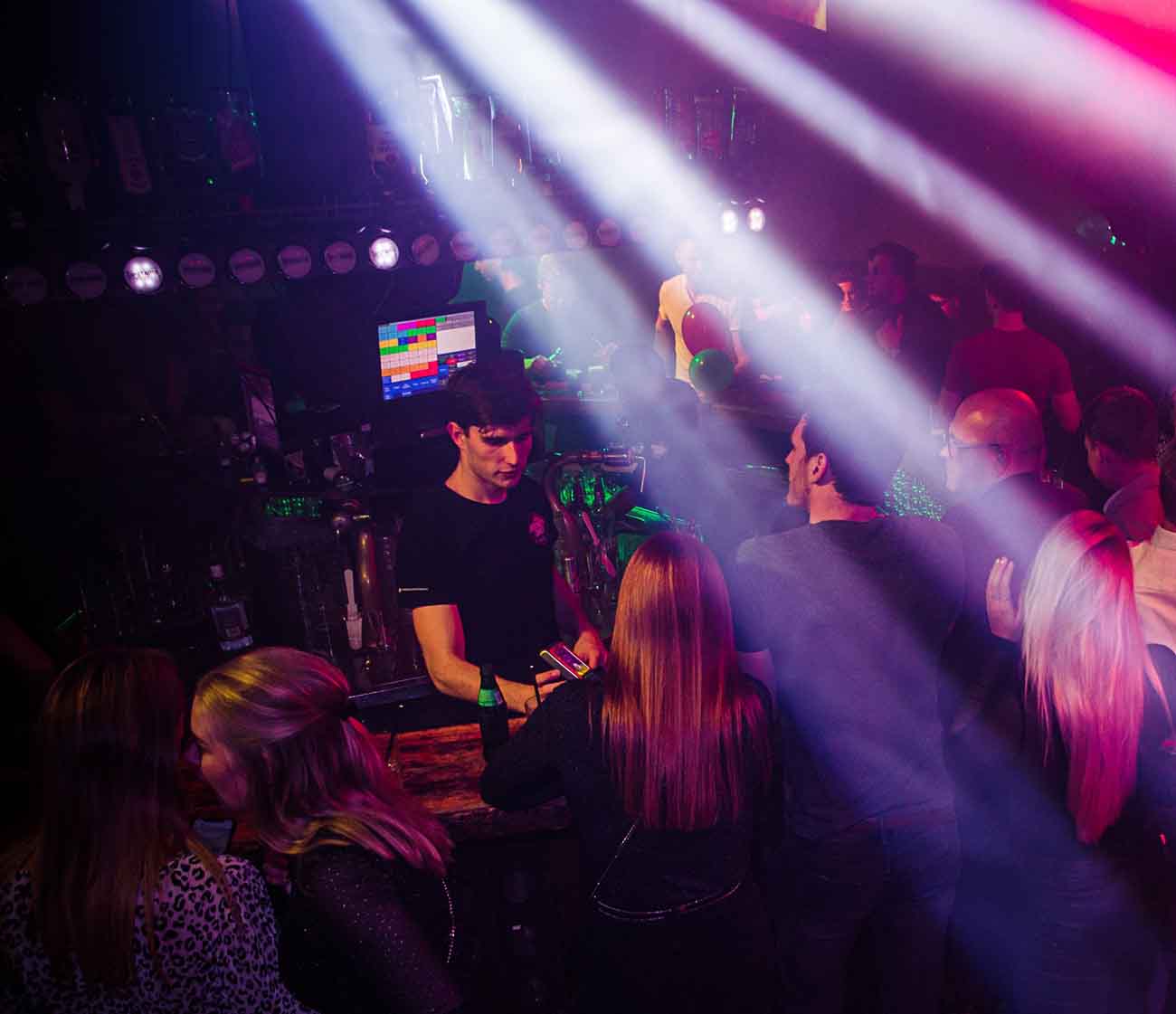 De Drie Gezusters
Upstairs Nightlife
De Drie Gezusters Upstairs has been known for years for its high level of celebration. Every Thursday, Friday, and Saturday you can have a drink and dance in the Draaibar, Tikibar, Jägerbar, or Blokhut from 23.00 hours. All lounges and bars are available for a private party, training, or cocktail workshop.
Contactinformation
De Drie Gezusters Upstairs
Grote Markt 39
9711 LV Groningen
info@dedriegezusters.nl
0503127041
BOUTIQUE Hotel de Doelen
Boutique Hotel De Doelen is located in the center under the Martini Tower. The hotel has been offering accommodation for over 200 years and is characterized by classically furnished rooms, majestic chandeliers, and an exclusive atmosphere. Here you will marvel at the beautiful stained glass and the fabulous view of the Grote Markt and the City Hall. The reception is open 24/7. The ideal place to spend the night during your stay in Groningen!
Contactinformation
Boutique Hotel De Doelen
Grote Markt 36
9711 LV Groningen
info@hotel-dedoelen.nl
0503127041