THE concept OF De Drie Gezusters
Everyone is welcome at De Drie Gezusters. We strive to be the living room of Groningen. Under the Martinitoren - renamed d'Olle Grieze by the people of Groningen - you can enjoy coffee and tea specialties, breakfast, homemade cakes, lunch, drinks and dinner in the Grand Café & Terrace.
With its high ceilings and spectacular chandeliers, De Drie Gezusters is the perfect place for festive activities. Here, you are able to hold birthday parties, barbecues, cocktail workshops, beer tastings and much more arrangements. In addition, De Drie Gezusters has various meeting lounges available.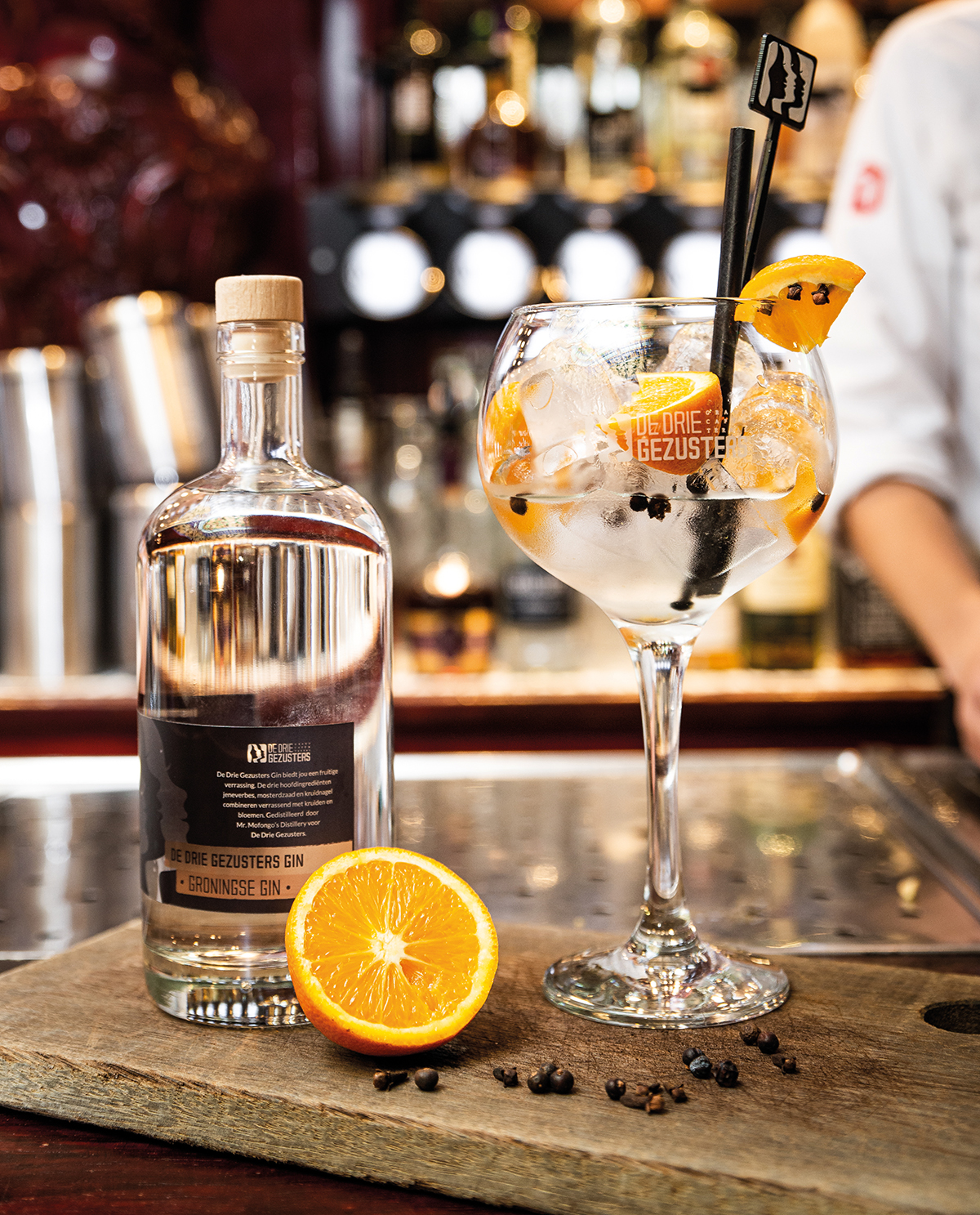 DE DRIE GEZUSTERS expands
Did you know that De Drie Gezusters has its own gin? Together with Mr. Mofongo's Distillery, the three sisters have launched a true Groningen gin with juniper, mustard seed, cloves and a touch of Groningen sobriety. Not to be missed during your visit to De Drie Gezusters.
Together with brewery BaxBier, De Drie Gezusters also brewed three beers: the Blond, IPA and Weizen are perfect thirst quenchers after a long day at work and offer you the best of 'De Drie Gezusters' in a glass with foam head.