Would you like to organize a barbecue on De Grote Markt in the heart of Groningen with a group*? This unique experience is only available at De Drie Gezusters and is based on availability. Our chefs will prepare the most delicious pieces of meat** for you and serve it as a buffet. The perfect way to start your summer!
*From 20 persons
**Possibilities for vegetarians
Would you like to book this arrangement or are you curious about the possibilities? Mail to info@dedriegezusters.nl.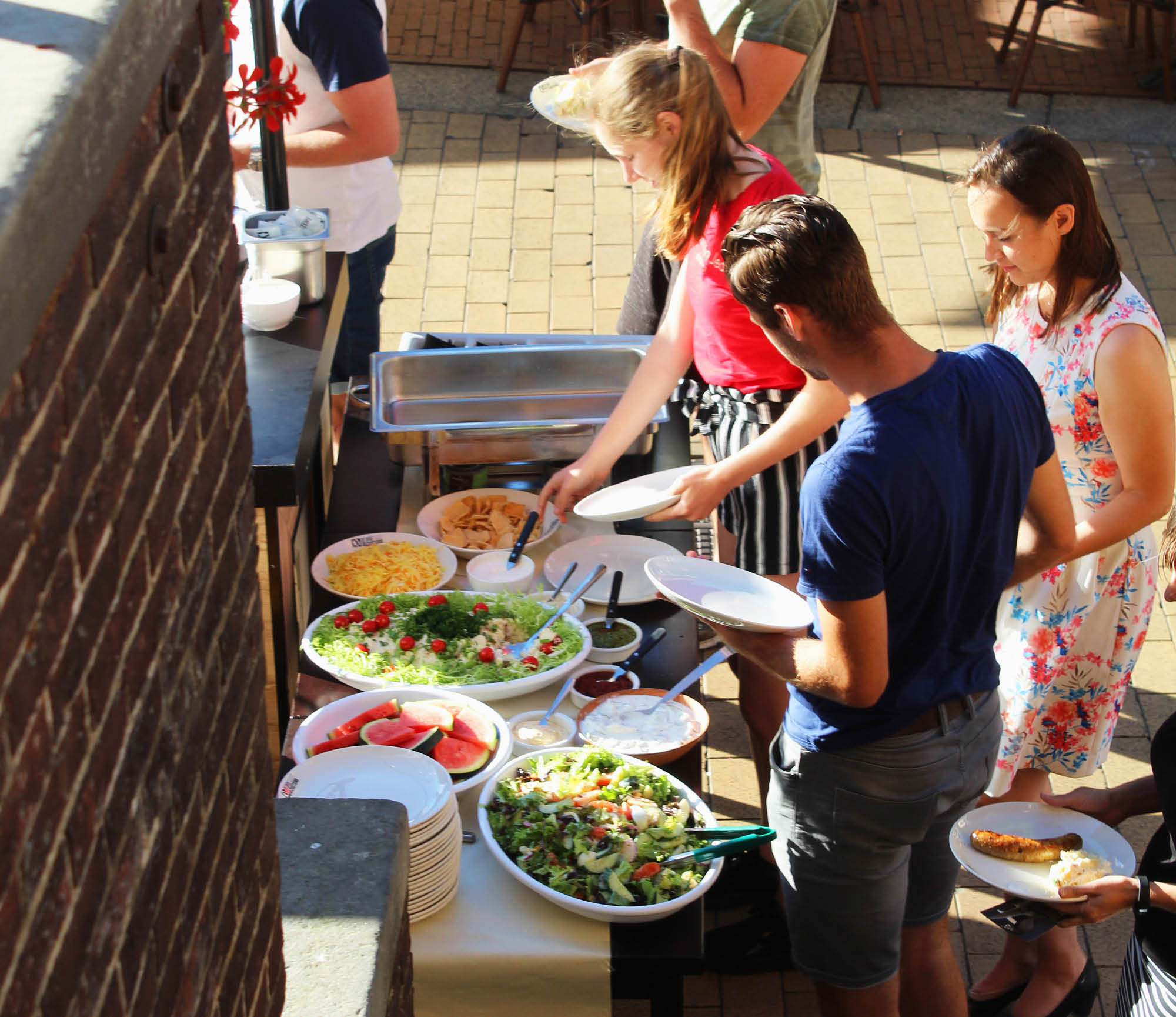 Start your summer right
This is the perfect opportunity to start your summer right. De Drie Gezusters will be happy to serve you with a well-stocked package of meat products (or vegetarian alternatives), fresh salads, a rich assortment of sauces and sweet fruit. The three sisters secretly cannot wait to get the grill on!